Your home's exterior isn't just for show to catch the eyes of passersby. More than just beauty, it also needs to be able to protect you and your family from whatever Mother Nature flings your way, whether it be the extreme heat of the sun, heavy rains, strong winds, or freezing snow. This is the importance of carefully choosing your siding.
Thankfully, there are a lot of good options in the market, and that's what you'll find right here. By the end of this article, you'll know which suits you best based on your needs and preferences.
1. Vinyl Siding
The main selling points for vinyl siding are its affordability and ease of maintenance. Complemented by its versatility, coming in a wide array of styles, textures, and colors, you got yourself one of the most popular siding choices. Although not as durable as fiber cement and brick siding and needs frequent upkeep, it's still a safe choice for people in moderate climates. What's more, you can install it yourself, which further cuts costs. However, vinyl might not work best in wet climates as it's not fully water-resistant. This also means that it's prone to mold and mildew growth.
2. Wood Siding
The unmatched, natural feel and aesthetics of wood make this siding like no other. It is also an eco-friendly alternative. Wood siding comes in several kinds, including redwood, cedar, fir, and pine, as well as different siding profiles, such as horizontal, vertical, and shakes, shingles and scallops. This allows you to choose from diverse style options. Plus, it's easy to change the look of your home by repainting or re-staining it.
Nevertheless, there are a few downsides to wood siding. First of all, installing it is by no means cheap. It also requires more maintenance than most alternatives to keep it in optimum condition. It's vulnerable to insects, rodents, rotting, and moisture. But take care of it properly, and its timeless beauty and curb appeal will make it all worth it in the end.
3. Engineered Wood Siding
If you're in love with natural wood but aren't up for its price, engineered wood might be your best bet. It's the closest you can get to natural wood in terms of appeal at a fraction of the cost. Unlike its original counterpart, engineered wood siding requires less maintenance. The disadvantage? It's less durable, and you still need to watch out for moisture to keep it safe from mold and mildew.
4. Metal Siding
Metal siding is becoming increasingly popular due to its durability and longevity. Beyond that, its bugs, insects, mold, and fire-resistant properties are also significant factors. If you're a person who cares for nature, you'll be glad to hear that metal siding is energy-efficient and remarkably sustainable. Many homeowners also love its modern elegance and countless color, profile, and style options.
The primary concern about metal siding is its sky-high initial costs. It is prone to rust, especially when located in coastal areas. Dents and scratches may also be evident on this siding after being hit with significant force. Repairing and replacing this might be another problem for your pocket.
5. Stucco Siding
Made up of a mixture of sand, cement, lime, and water, stucco is naturally durable, low maintenance, and energy-efficient. These three factors are already enough to take it to the top. But that's not everything just yet. This siding can also be installed on various exterior surfaces with several colors and texture patterns to fit your tastes, making it quite versatile. In addition, you won't have to worry about noise problems as much, as stucco has sound-resistant properties. On top of that, this siding also works great against fire and insects and even water damage if you upgrade it with External Insulation and Finishing Systems (EIFS).
However, stucco is, without a doubt, difficult to install. Because if not done properly, unwanted cracks and staining may arise prematurely, affecting your home's curb appeal, structural integrity, and insulation. So, you'll need professional help to ensure the best results, making the upfront payments a bit pricey.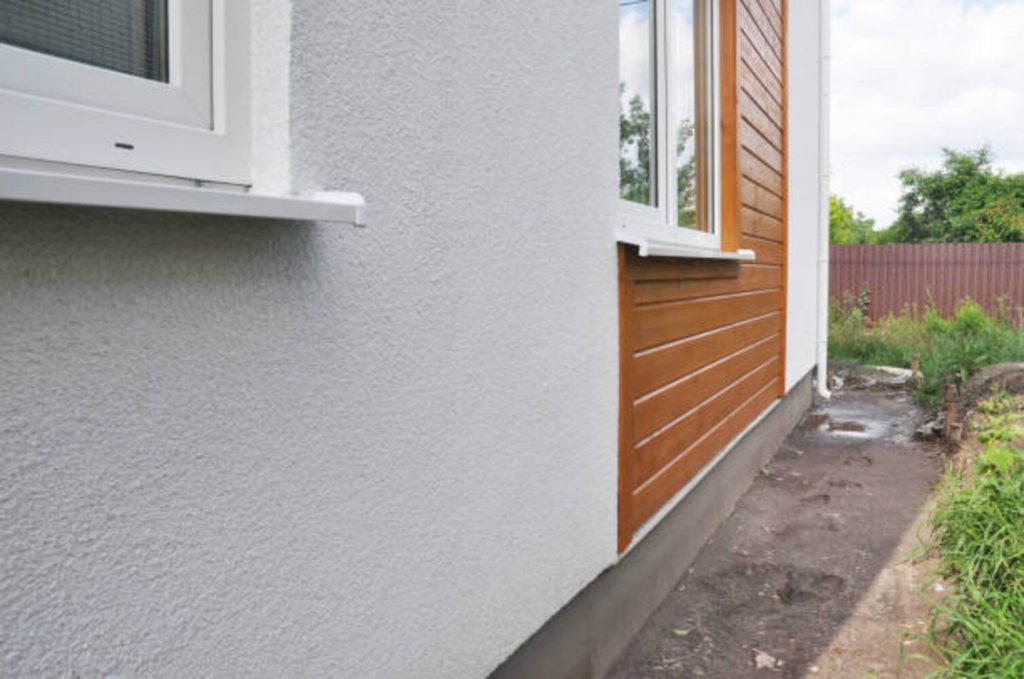 6. Fiber Cement Siding
If expenses are the least of your concern, consider fiber cement siding. It might be the next best thing to all your favorites. How? Because it's durable even with little maintenance, just like everyone wants. It can also imitate the feel and looks of vinyl, cement, and wood siding, as it comes in various colors and textures. You also won't have to worry about all the elements, as well as fire, rotting, and termites. With all these, it's almost always guaranteed that fiber cement can last a lifetime. Perhaps the only thing bringing this down is pricey siding material and even more expensive installation costs.
7. Bricks
If siding is all about durability, bricks will surely take the cake. Its classic, captivating appearance has been around for quite a while now, and it never fails to stand the test of time. This is despite the fact that it needs the least maintenance. Plus, because it is made from clay and shale, it is highly environmentally friendly. This property also makes it invulnerable to mold, rot, and fire.
However, design options for bricks are often more limited compared to other types of siding. Furthermore, although bricks are certainly durable, mortar isn't, and it's where most issues arise. Installing and repairing this can be labor-intensive, bumping up the expenses to the costlier side.
8. Stone Veneer Siding
Like engineered wood is to natural wood, stone veneer works the same for stone. It comes with the natural aesthetics at a lower price. Additionally, it's also a lot lighter than actual stone, making it easier to install, repair, and replace and even more affordable. It's best used as an accent piece to add character to your home's exterior. With the right installation, stone veneer can last a lifetime of your house with occasional maintenance.
Conclusion
When choosing the siding for your home, don't forget to consider essential factors such as budget, durability, ease of maintenance, home style, color, and climate. This will improve your home siding's efficiency and potential, ultimately leading to a more relaxing and beautiful home that will surely put a smile on everyone's faces.